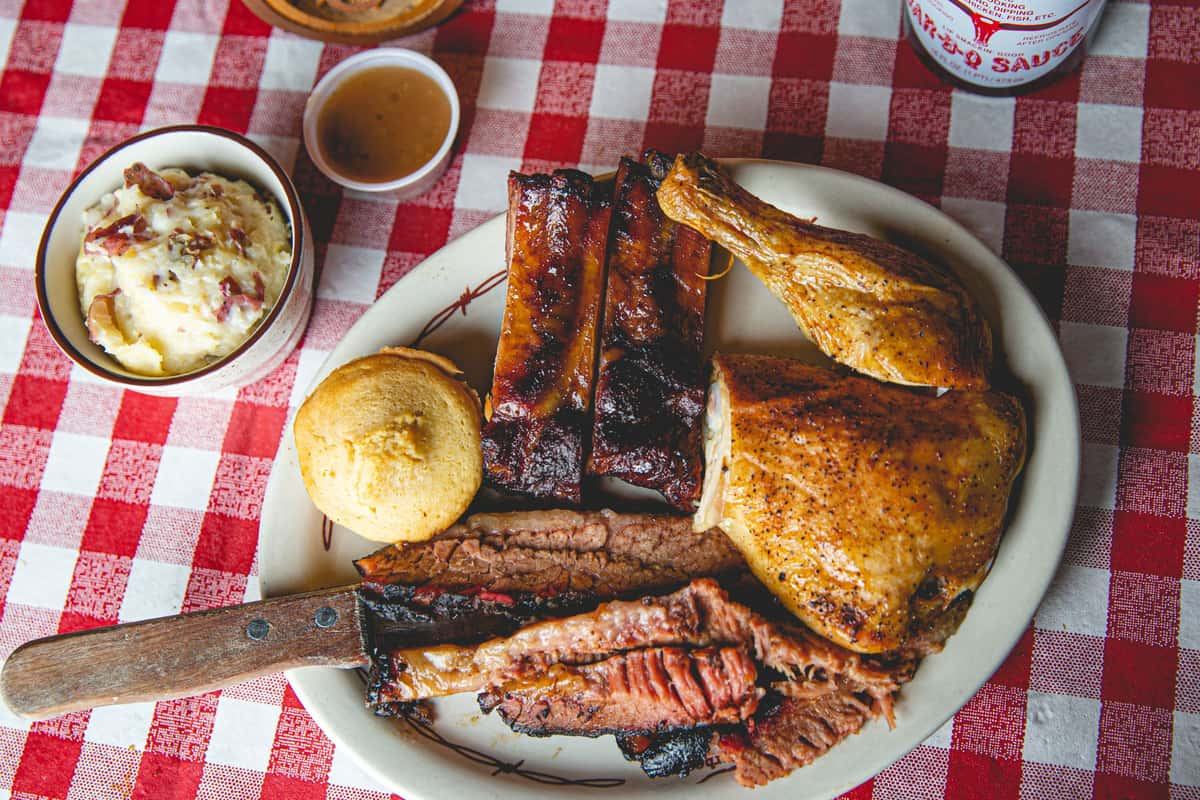 Menu
Become a VIP
Sign up and Enjoy 10% off on your next visit!
Menu
New Stuff!
Available for a limited Time. Get it while it's HOT!
BBQ Sandwiches
Meat Choices: Pulled Pork, Pulled Chicken, German Sausage, Turkey
Barbecue Meals
Meat Choices: Pork Spare Ribs ($2), Chicken, German Sausage, or Pulled Pork.
Beef Brisket available on Maverick, Rustler, & Rustler for Two Dinners for an additional $3.
Beef Brisket
Our Most Popular Choice,,,Always Sliced to Order.
Family Feast & Party Packs
"Texas Red" Chili
House made, Slow Simmered to perfection with our secret blend of spices.
Retail
BBQ Meats & Sauces packaged to go, and ready to heat at home. Perfect for a Quick Meal for the Family.

New!