Back To Menu
Classic Finger Foods
Choose Three...
Feta Stuffed Herb Mushrooms, Signature Zesty Meatballs, Pepper Crusted Pork Tenderloin w/ Hot Mustard, Northwest Crab Cakes w/ Chipotle Hollandaise, Spinach Artichoke Dip w/ Italian Crostini, Chicken Satay w/ Rice, Chilled Shrimp Cocktail ($2), Signature Chicken Wings w/ Bleu Cheese, Gourmet Fruit and Cheese Tray

Comes With:
Heavy Duty 3 Compartment Plates, White Napkins, White Plastic Cutlery, Salt & Pepper, Toothpicks, Bottled Water

Minimum Guest Counts Apply, Call for Pricing
(Select 3) Entree:
Feta Stuffed Herb Mushrooms
Signature Zesty Meatballs
Pepper Crusted Pork Tenderloin w/ Hot Mustard
Northwest Crab Cakes w/ Chipotle Hollandaise
Spinach Artichoke Dip w/ Italian Crostini
Chicken Satay w/ Rice
Chilled Shrimp Cocktail
Signature Chicken Wings w/ Bleu Cheese
Gourmet Fruit and Cheese Tray
Have you tried this item? Pop it!
Help other diners know what to expect by sharing your experience.
Photo Gallery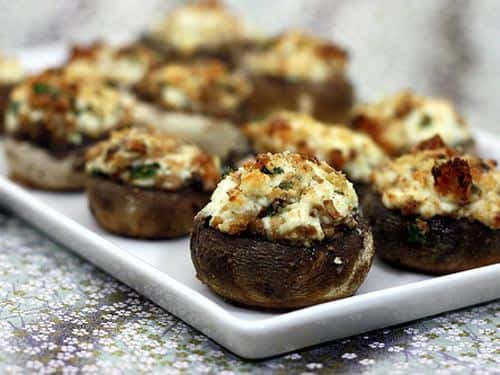 Back To Menu
Classic Finger Foods
Choose Three...
Feta Stuffed Herb Mushrooms, Signature Zesty Meatballs, Pepper Crusted Pork Tenderloin w/ Hot Mustard, Northwest Crab Cakes w/ Chipotle Hollandaise, Spinach Artichoke Dip w/ Italian Crostini, Chicken Satay w/ Rice, Chilled Shrimp Cocktail ($2), Signature Chicken Wings w/ Bleu Cheese, Gourmet Fruit and Cheese Tray

Comes With:
Heavy Duty 3 Compartment Plates, White Napkins, White Plastic Cutlery, Salt & Pepper, Toothpicks, Bottled Water

Minimum Guest Counts Apply, Call for Pricing
(Select 3) Entree:
Feta Stuffed Herb Mushrooms
Signature Zesty Meatballs
Pepper Crusted Pork Tenderloin w/ Hot Mustard
Northwest Crab Cakes w/ Chipotle Hollandaise
Spinach Artichoke Dip w/ Italian Crostini
Chicken Satay w/ Rice
Chilled Shrimp Cocktail
Signature Chicken Wings w/ Bleu Cheese
Gourmet Fruit and Cheese Tray
Back To Menu